Among The Dragon Lines
Front Page
Excerpted from the Apple Daily newspaper, written by Beat Hsu Xu Section A, page 1
South Coast Shootout Brings Tragedy, Closure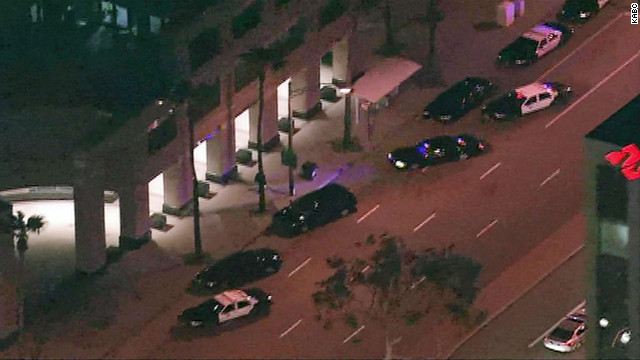 Violence erupted in Hong Kong's Southern Coast region late Monday night. Early reports from HKPD Lone Star representatives are inconclusive regarding what precipitated the situation, but some details have emerged: Of the seventeen dead, only one had a valid SIN, a woman whose name is being withheld by authorities out of respect for the deceased's family. Also, the majority of the other dead were known members of a local criminal group called the "South Coast Slayers." An anonymous Lone Star Official has confirmed that the leader of the gang is dead along with almost all of the group's known members.
Off the record, many of the investigators that we spoke with believed that the violence was too precise to be gang-on-gang violence, as there was very little in the way of "collateral damage" resulting from the shootout. Some in the community have theorized that the attack could be retaliation from a corporation or another third party. The group was involved in drugs and human trafficking, so there are no shortage of suspects.
While the violence was tragic, some of the locals have expressed gratitude towards the shooters for removing the gang from the neighborhood. Apparently, friction between the gang and local residents and businesses had intensified recently due to increased demands for protection money. "We couldn't take any more from those thugs," says Ren Lo Cam, owner of GoNuts Donuts, situated just across the street from the site of the shootings. "They were just taking more and more, and it threatened to ruin things for everyone around here. Looks like the powers that be decided it was time to take out the trash. Good riddance to bad garbage."
---
Excerpted from the Apple Daily newspaper, written by Beat Hsu Xu Section B, page 2
Crime Up, Business Down in Macao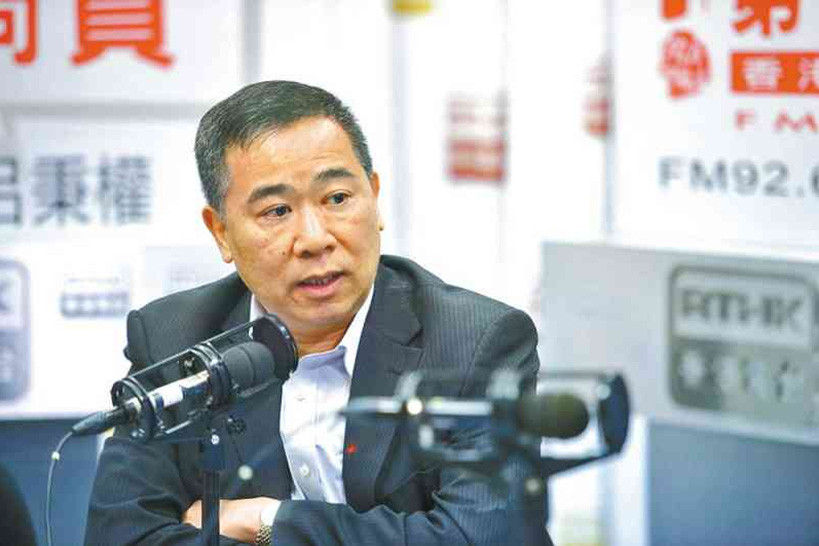 The City Council has released their annual report on the state of Macao, and things look grim: Crime is rising as business and residential numbers decline.
Year over year numbers indicate a 22% increase in violent crime for the last 12 month period, and this coincides with significant shrinkage in corporate profits for Macao based businesses. In addition, a struggling workforce and the continuing loss of top students and businesses to Hong Kong and Beijing means that the trend will likely continue for the foreseeable future.
While no city or corporate officials were willing to speak on the record for this article, several were contacted and spoke candidly about the fact that as long as crime was allowed to run rampant in the city, no legal industries would thrive.
Certainly, these trends will have ramifications on the upcoming elections for seats on the Macao Council.
---
Excerpted from the Apple Daily newspaper, written by Beat Hsu Xu Section A, page 1
Shootout in Kai Tak
A fierce gunfight ripped through Kai Tak late last evening. Seven are dead and authorities estimate property damage to be in excess of 500,000 nuyen.
Residents reported gunfire and an explosion to Lone Star authorities around 10:00 PM at a vacant building on the corner of King Wan and Kwei Cho Streets, and by the time officers arrived minutes later, automatic gunfire and explosive devices had already destroyed the building and killed or injured a number of people.
Sources within Lone Star believe that the violence is linked to gang activity and that the building, formerly home to Soriyama Motorwerks, may have housed items that were important or valuable to many groups.
While no official word has been provided, several of the dead and wounded are known to be members of a local Russian criminal outfit.
Lone Star is offering a reward for any information leading to the arrest of those involved in this crime.
Local Man Found Dead in Zhuxian Park
Park Authorities are investigating the murder of a local man in Zhuxian park.
The body of "Chuckles," as locals referred to the man, was uncovered by Park Rangers dispatched to the area after the outhouse in which Chuckles reportedly had been squatting vanished without a trace.
Debris from the building as well as Chuckles' body were later discovered in a makeshift grave of sorts not far from where the building was supposed to stand around the edge of the reservoir.
Local hikers and Park staff were shocked to hear that Chuckles had fallen victim to foul play. "He was full of country wisdom and positively brimming with joy," said Porsche Chi, an old friend of his. "My world feels just a little darker today."
No motives are apparent, and authorities are still looking for suspects in the murder.
Renraku Analyst In Coma
Renraku Analyst Phillip Chin, abducted from Nakatomi Opera House during last week's failed carjacking, has been placed in a medically induced coma following multiple surgeries to stabilize his vitals and close a number of wounds sustained during the ordeal.
Details regarding the carjacking are still unclear, but Tam Chin Su, 29, a Hong Kong resident, was in a limousine with Mr. Chin when he and another passenger were beheaded by a fourth metahuman, a large troll. Onlookers saw the limo's rear moonroof explode in a shower of glass as the unidentified troll leapt from the vehicle and fled the scene. The limo stopped suddenly and was struck in the rear by another vehicle. Mr. Chin and the limo driver, Thomas Suh are both in critical condition following the attack. The truck driver, a man whose name has not been released, was treated at the scene of the accident and allowed to return home immediately.
Both Messrs. Chin and Suh are still being treated in a Renraku medical facility. Donations to cover their medical expenses can be forwarded to the Drive to Survive Foundation.
---
Excerpted from the Apple Daily newspaper, written by Beat Hsu Xu Section A, page 7
Violence Continues in Jordan Valley
The Jordan Valley area remains in a state of shock after the latest events in a series of bizarre murders and arsons.
Tam Chin Su, age 42, was killed last night in an altercation with a large troll assailant that destroyed a large portion of his apartment building before it burst into flames. Luckily, the fight that preceded the fire had roused other residents from their sleep, and no fatalities other than Mr. Tam have been reported thus far.
Detective Kim Chee, the representative for Lone Star believed to be investigating the events, declined comment.
A similar set of events claimed the lives of several inhabitants of the Wǎlèngzhǐ chéngshì district of Macao last week, and this latest murder has reawakened cries from the public to clean things up across the bay to keep trouble from reaching Hong Kong.
"This kind of thing always happens," says local man Gong Tsu. "Macao has grown too wild, and we Hong Kongers have ignored it for too long, believing that if we left things be, Macao's troubles would stay in Macao." His sentiments were echoed by many in an emergency Jordan Valley town hall meeting this afternoon, although the city council has yet to respond in any way to the incident.
Local Girl Returned to Parents
Tiffany Hong, 17, was reunited with her parents following a harrowing week in which she vanished and was presumed to be dead. She claims to remember nothing of the series of events beginning with her disappearance and the discovery of several magical circles and fetishes in her bedroom and signs of bloodstains and apparent ritual sacrifices in her walk-in-closet.
The Hongs credit a private investigator with unravelling the mystery of their daughter's disappearance and returning her home.
Several corporate mages could be seen around the residence this morning performing purification rituals paving the way for the Hongs to return to a normal life.
---
Excerpted from the Apple Daily newspaper, written by Beat Hsu Xu
Legend Fighting Championship: Quarter Finals UPDATE
After two stunning rounds of fighting of which no Wujen could ever have predicted the Legend Fighting tounament Quarter Finals are now set.
In the left bracket there are really two stories to tell. This first being the first round bout between second Seed Hwang Suen and fifteenth seed Chiew Chee, which turned into an epic fight that would go down in history as one of the most nail-biting battles the Legend Champoinship had ever seen. The other being Ngai Lee, 13th seed, and his mysterious appearance in the tournament. Prior to this year Ngai has been a relatively unknown fighter in South East Asia, and this reporter was able to dig up very little. All that is know is after the second round, the crowd is behind this mysterious stranger from China who is using the Jeet Kun Do style which many thought to have been dead for at least 2 decades. His is a true under dog story.
The story of the right bracket, is all about the upset between 14th seeded Ameri Isha, the Krav Maga Fighter from Turkey and his upset victory over 3rd seeded Lao Hui, the Dwarven Karate master. Although not being able to continue to the Quarter Finals Ameri's victory was a breath of fresh air to Everyone who watched.
---
Excerpted from the Apple Daily newspaper, written by Beat Hsu Xu
Legend Fighting Championship Starts Sunday
This Sunday marks the beginning of the 41st annual Legend Fighting Championship here in Hong Kong.
Legend Fighting Championship (Legend FC) is a Hong Kong-based Martial Arts organization which invites the most prestigious fighters from throughout the world to compete. Legend is unique among Martial Arts tournaments in that it focuses almost exclusively on native Asia-Pacific fighters but often will invite foreign fighters to add variety to the lineup while increasing its international audience base.
Legend FC promotes the use of interdisciplinary martial arts skills in supervised matches under a strict set of rules designed to promote athlete safety and sportsmanship. Legend is committed to promoting the sport of Martial Arts throughout the region, to supporting and cultivating its athletes, and to providing exceptional entertainment to a broad audience.
Neville Leong, City Councilman, believes that the "tournament is the highlight of the year for anyone seriously interested in martial arts mastery. It is among the greatest spectacles in the martial arts community, and China is considered the cradle of the martial arts by most."
Several hundred thousand spectators are expected to visit Hong Kong for the tournament, and local hotels have been booked for months in advance. Felipe Pérola de Rosário, a bar owner in our sister city of Macao says that demand for rooms is so great that he's even opened several rooms above his bar, Antigo, for rent, and that he's heard of other local businesses doing the same on both sides of the Bay. "After last year's urban brawl fiasco, the region has something to prove, and I feel that they have met the challenge," says Mr. Pérola de Rosário.

In addition, this year marks the 100th anniversary of the death of Hong Kong's own Bruce Lee. The organizers for Legend FC plan to hold a memorial service during the opening ceremony to honor his passing and the lasting contributions that Mr. Lee made to the martial arts worldwide.
---