The Red Head From the Kidnapping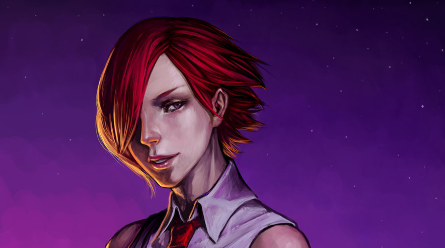 The Blacked Out Chopper

BMW's Legwork
Felipe Pérola de Rosário
Felipe does not recognize the Red Head, she is at least not a runner he has ever fixed with
Felipe and almost every runner has likely heard about the kidnapping of Shun Sai-Kan. Who ever did it must have some serious stones. Sadly He has no info on the matter.
Felipe easily directs you to a tailor Who owns a loft in Downtown Hong Kong, He can sew armor into anything… His name is Wong Lung. Tell him I sent you and you should have no issues. (No Need to roleplay anything with Wong, You can easily get any armored Dress suit, tailored by him.)
Similar to Felipe, Xin has heard about the kidnapping, news like that sweeps through the shadow and corporate community alike
Xin would expect Shun Sai-Kan to be used for blackmail or ransom. But executive council member Deng Sai-kan's term is almost over next month. This is the end of his 3rd 2 year term (been on the council for 6 years) so its not as if he can accomplish much for anyone, ransom or not. Everyone on the Council has enemies, the election campaigns are especially viscous. Deng must have made a bunch of enemies seeing as how he was re-elected 2 times, no one but Deng has ever done that.
Chen is unavailable @ this time
Dredger's Legwork
From your knowledge you believe the Red Head was using a battle rifle, and from your knowledge (Core Book, Aresenal, & War!) there are no known battle rifles that fire caseless ammunition. Your guess is that it has not been readily accepted by a main military and has not hit the street scene yet.
Michelle does have access to a ballistics lab and if you can get the bullet and casings to her, it would take her a days time to get info, and cost 500 nuyen to it
Michelle recognizes the chopper, its a MH-53J/M IV. That model is Called the "Pave Low" and is a specialized version of the MH-53 used to support special forces behind enemy lines. Those are used mainly by military and mercenary organizations and are often unmarked, like that one.
Michelle does not recognize the red head
Z3R0 is unavailable, you leave him a message
Tenryu's Legwork
Grahm Kim
Grahm asks if you have found anything and informs you the police progress is slow. You guys stand the best chance as to even speak to anyone, Lone Star has to go through miles of red tape.
Chuckles Legwork
Jim Junkyard
Has not Heard of anyone needing any high end electronics to Repair a chopper but he will keep his eyes open
Splint fixes Chuckles up with no problems, free of charge… but dont get used to it
He has not fixed any College students from electrical injuries.
BAMFKMFK

does not Recognize The Red Head, maybe if you give a pic of her rack I might remember…

Damn!! That girl is packing some serious heat. But sorry man, still drawing a blank. I dont recognize people by faces anyway. Bring me an Insignia or squad logo and maybe I can help you.